2015 Houston Italian Festival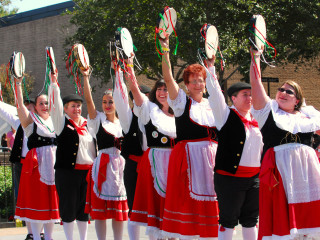 Enjoy a feast of sight, sound and Italian flavor while sharing the heritage, culture and romance of Italy at the Houston Italian Festival presented by the Italian Culture and Community Center of Houston. The Italian Festival is one of the largest ethnic festivals in Houston and attracts thousands of visitors from around the country. Guests can taste authentic Italian food and wine and see live performances from a variety of musicians and dancers.
Among the performers will be DJ Italia; Italian vocalist/pop singer Michael Barimo; Disco Expressions, Houston's hottest '70s disco band; Italian folk dancers The Tarantellas; and top 40 cover band The Fuse. There will also be pasta eating contests, grape stomps for adults, a sidewalk art contest, bocce tournament and multiple children's activities.