ART on 5th presents Adam Scott Rote Trunk Show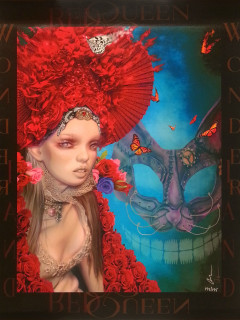 Adam Scott Rote is an award-winning painter whose work has been influenced by architecture, fashion, and classic cinema. His hyper-realist paintings are created using acrylic, gouache, airbrush, and watercolor pencils with an emphasis on high contrast scenes and theatrical settings. Rote's signature style has earned him a loyal following of collectors. His work has also been featured in books, magazines, movies, and on television.
Rote will be demonstrating his technique by adding unique hand embellishments to some of his giclee prints in the gallery.