Art Exhibition Opening: "The Singing Bone"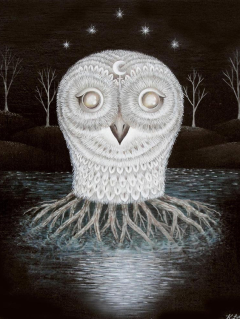 This exhibition showcases three artists that use old world flavors and dark folk tales to tell a story. Each artist starts with familiar but intangible themes — identity, history, storytelling, childhood memories — and through introspection and archetype bring these concepts to visual, narrative form. Acrylic paintings by Stephanie Chambers and mixed media paper collage by Katy Horan and Kathleen Lolley.
Exhibit will be on display until November 17.