Austin Indie Flix Showcase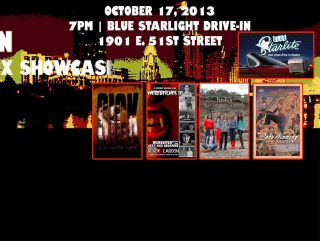 The Austin Indie Flix Showcase is an opportunity to see truly independent films from all genres, kicking off the first night at the Blue Starlite Drive-In with two Twitchy Dolphin short films, Werebitches III and Best Friends Forever, followed by the latest installment of the ever-exciting Pete Winning and the Pirates. It will all finish with a classic drive-in horror feature, Sick, making its Texas debut from Canada.
The showcase was recently extended to two extra days at Stompin' Grounds Lounge and Doubletree University.