The Beach Boys in concert with John Stamos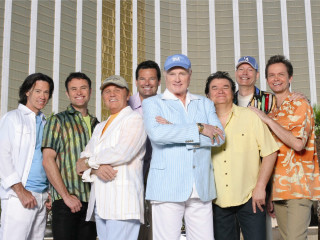 Regarded as the most iconic American band, The Beach Boys have become synonymous with the California lifestyle and have become an American icon to a worldwide audience. Since lead-singer and front man Mike Love penned the lyrics to The Beach Boys' first hit, "Surfin' U.S.A.," the band has had a string of chart-topping songs that include eternal anthems of American youth.
The Beach Boys are led by Mike Love and Bruce Johnston, who along with Christian Love, Randell Kirsch, Tim Bonhomme, John Cowsill, and Scott Totten continue the legacy of the iconic American band.
They'll be joined by actor/musician John Stamos, who has been playing alongside The Beach Boys at occasional concert engagements since 1985, and appeared in their 1988 video for "Kokomo."