The Braun Family Thanksgiving featuring Reckless Kelly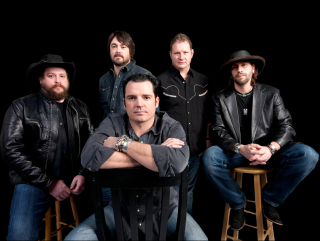 When Willy Braun — frontman and principal songwriter for Reckless Kelly — began writing songs for their latest album, he quickly found a theme emerging. "About halfway through writing this record, I noticed that almost all of the songs I was writing, whether they were songs about the road, life, or love, had something to do with traveling. It started as an accident and I decided to just go with it. Before we knew it, there was a definite theme."
Reckless Kelly, Muzzie Braun and Micky and the Motorcars are coming together to celebrate Thanksgiving as a family. Bring your family to add to the holiday celebration.