Long Center Concert Club presents Taylor Davis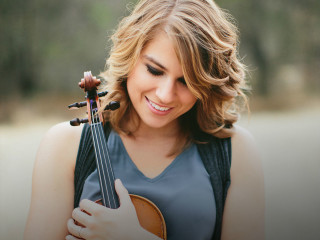 Taylor Davis is a classically trained American violinist, arranger and composer, whose passion for video game and film music led her to launch her widely popular YouTube channel "ViolinTay" in 2010.
Five years, over 125 videos, and 100 million views later, she has become one of the fastest rising stars in the digital world. Davis has released five full-length game, anime and film-themed albums, a full-length Christmas album and most recently a self-titled original album that debuted at #10 on the Billboard Classical Charts.