Short Short Fringe Festival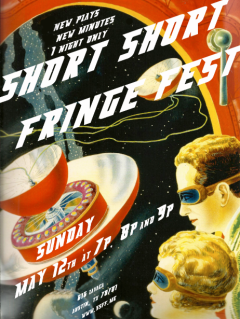 The Short Short Fringe Festival is catered to helping young, burgeoning writers create and produce their plays for one performance in one night. Seven plays from Seven writers are selected, and unlike other one act play festivals, the SSFF provides a cast and director to ease the burden for young writers. Not only do first time writers get to see their plays on stage, but actors and directors get their own chance to gain experience with new and exciting plays.
The full lineup of plays are available here, with tickets for two shows available for purchase as well as an all fest pass.