Wonderwall Studio presents Ami Plasse opening reception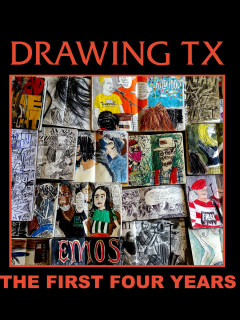 Wonderwall Studio's debut solo exhibit features drawings, paintings, prints and animations from Ami Plasse. Hailing from New York City, Plasse's prolific and energetic works capture his first four years deep in the heart of Texas. Curated by Shawna Murland. Sponsored by Hops & Grain.
Following the opening reception, the exhibit will be on display through October 3.