Who will become the next CultureMap Stylemaker? Vote now.
This fall, CultureMap celebrates Austin's most fashionable in our second annual Stylemaker Awards. We solicited nominations from our readers, and then a panel (including CultureMap editors and 2015 readers' choice winner Shelley Neuman) selected these semifinalists to move into the voting round.
Now we need your help to determine our readers' choice winner. Vote for your favorite once a day, every day, until September 23, 11:59 pm, in this semifinals round. The top six contenders will then move on to the finals for another vote that begins October 4.
All will be revealed in October when we announce the readers' choice and editors' choice winners for 2016.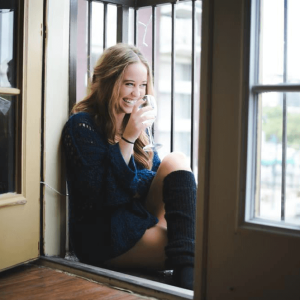 Kali Andrews
Occupation: Buyer, Petticoat Fair
Instagram: @kkaaali
Why she deserves to be a Stylemaker: Kali's love and knowledge of the fashion industry runs deep. As a buyer for Petticoat Fair, she predicts future trends and assembles new collections each season. When she's out on the town, she's known for avant-garde yet sophisticated outfits that sometimes push boundaries.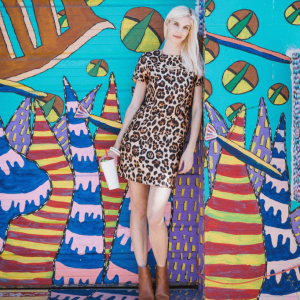 Gillian Driscoll
Occupation: Music PR and marketing
Instagram: @sounddessert
Why she deserves to be a Stylemaker: Gillian's aesthetic encompasses the Austin ethos: It's fun, creative, and effortless. Her work supports the local music scene, and her style always hits the right note: sparkles for Prince parties, bolo ties for folk shows, flowy tunics out in the desert.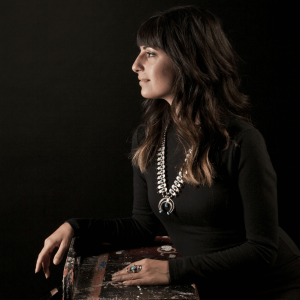 Olivia Hayes
Occupation: Product strategist and stylist
Instagram: @littleartifacts
Why she deserves to be a Stylemaker: Olivia believes that style is a fundamental part of self-expression. She never focuses on brands and she empowers her clients to think of new combinations of pieces they already have. "Style should be accessible and make people feel amazing about themselves," she says.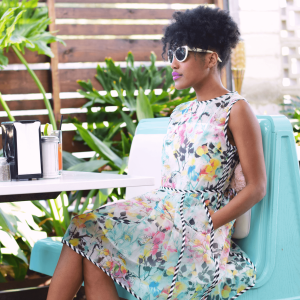 Nathalie Holmes
Occupation: Actress, comedian, and writer
Instagram: @pretty.funny.girl
Why she deserves to be a Stylemaker: Nathalie believes fashion is art you wear, and her canvas is painted with bold and quirky, chic looks. "I wear my personality on my sleeve, and I encourage other women to do the same," she says. "Be comfortable in your skin and creative in your clothing. It builds confidence and makes you an unstoppable force."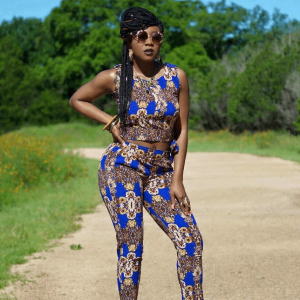 Brittany Merida
Occupation: Stylist and designer
Website: Merida B
Why she deserves to be a Stylemaker: A creator of custom bow ties and accessories, Brittany's style is one-of-a-kind — just like her work. Bold patterns and pops of color define her standout, singular look.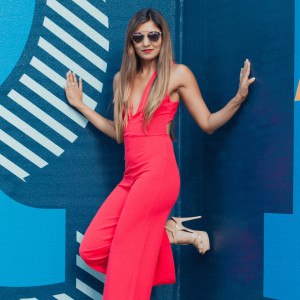 Viraj Patel
Occupation: Dentist
Instagram: @doc__v
Why she deserves to be a Stylemaker: Viraj encapsulates a modern, classy look with an Austin edge. She chooses styles that showcase elegance and beauty, with a subtle push towards high fashion.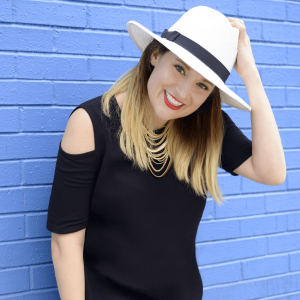 Megan Runser
Occupation: Brand manager at Kendra Scott
Instagram: @mrunser
Why she deserves to be a Stylemaker: Megan's love of fashion continued to shine bright as she battled and beat Hodgkin's lymphoma. She's never been afraid to show off her style or her love of the color gold, and in 2014, she partnered with BaubleBar on the As Good As Gold collection, which benefited the Leukemia & Lymphoma Society.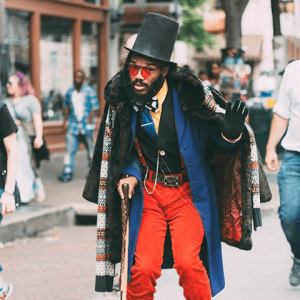 Lamar Sanchez
Occupation: Entertainer
Instagram: @legend_already_made
Why he deserves to be a Stylemaker: Born in Belize City but raised in Austin, Lamar says his idiosyncratic style has developed naturally. He effortlessly blends tailored Ralph Lauren suits with Dr. Martens for what can only be described as trendsetting style.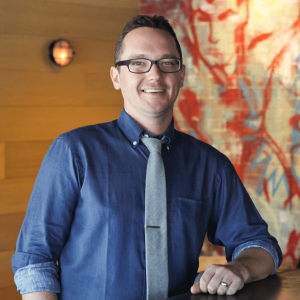 Michael Sanders
Occupation: Owner and beverage expert, Backbeat and drink.well.
Website: drink.well.
Why he deserves to be a Stylemaker: Michael sets a standard of style among the Austin bar community: He cares about how his style — and that of his staff — impacts a patron's experience. Michael takes great pride in details, from tie clips that mimic design elements to colors and fabrics that complement the energy of each night of service.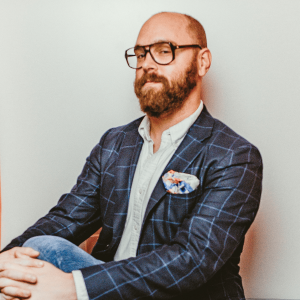 Andrew Tompkins
Occupation: Menswear sales associate, Suitsupply
Why he deserves to be a Stylemaker: In a city where the men's fashion scene is dominated by street fashion and upscale workwear, Andrew is a voice for classic menswear — with a twist. He'll show you how to tie your bow tie, he's not afraid of florals, and infuses personality into classic looks.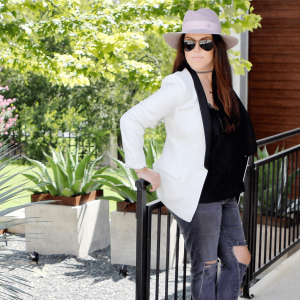 Carly Uson
Occupation: Lifestyle blogger
Website: This Felicity
Why she deserves to be a Stylemaker: Carly has a unique street style that is "pulled together yet casual," giving off a mix of femininity and edge. Many know her for her signature look: ripped jeans, Louboutins, and always a hat.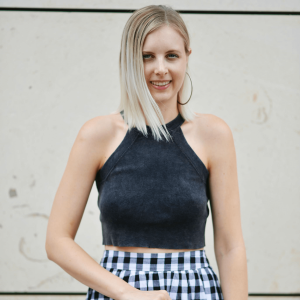 Joanna Wilkinson
Occupation: Blogger
Website: Keep Austin Stylish
Why she deserves to be a Stylemaker: Classic and effortless is the style focus for Joanna, who pairs prints and patterns for a visually appealing look. In addition to her blog, Keep Austin Stylish, Joanna owns online boutique Once Bitten, where you can shop her personal curation of brands.