Our favorite photos from the CultureMap Christmas lights photo contest, what's your favorite?
Are chestnuts roasting on your open fire? Are sugar plums dancing your head? Tell us which is your favorite photo!
We chose six of our favorite photos from our allaboutTexasChristmasLights.com photo contest, partnered with Mozarts Coffee Roasters and Precision Camera and Video. An elite group of judges will gather at Mozart's at 7:00 p.m. Tuesday, Dec. 20th to announce the winners.
You can see all of the photos at allaboutTexasChristmasLights.com and if you have a photo you think can win, you can enter up until midnight, Sunday, Dec. 18th.
Editor's Note: This poll will not decide the winner of the contest, nor are the photos chosen for this poll meant to suggest finalists. All photos entered will be judged by an independent panel.
"Lights on a Barrel"
By Caleb Bruno, Fredericksburg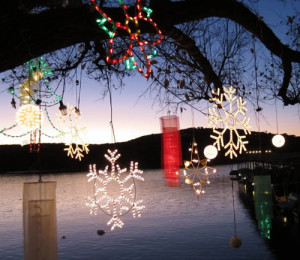 "East Texas Christmas"
By Sheryl Philips, Kilgore