Halcyon Coffee Bar and Lounge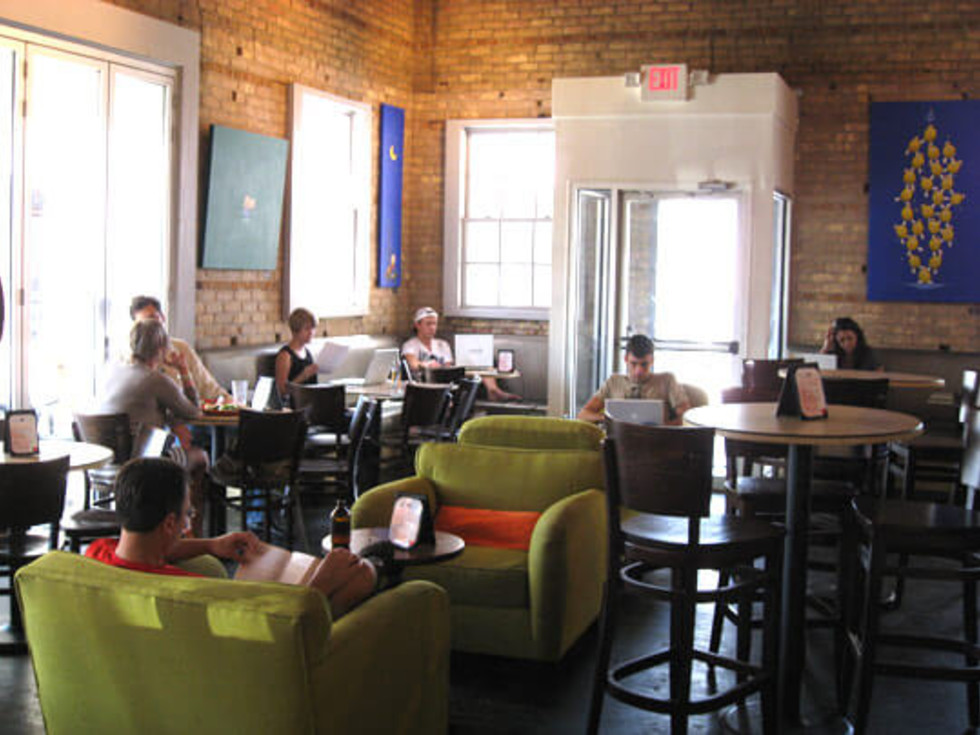 Located directly on the steep-staired corner of Guadalupe and 4th Street, Halcyon is a trendy downtown meeting spot with something to please everyone. The well-executed espresso drinks are the focus during the sun-filled, open-air mornings, along with quiches, panninis and wraps for breakfast and lunch.
Into the evening, the full bar and comfortable couches attract the going-out crowd with signature cocktails like the lemon drop martini and Long Island iced coffee. Get there early if you want to find a seat and settle in, and share a tableside s'mores platter for the perfect beginning or end to an evening.
Saturday and Sunday mornings feature a weekend-only brunch menu with bottomless mimosas and a build-your-own bloody mary bar.