The Blackheart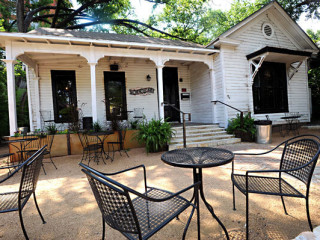 The Blackheart is located in the heart of the Historic Rainey Street District constructed in 1889 for Augustus Basnett, a weighmaster and inspector, who resided there for approximately 11 years. The house was designed with Victorian-influenced form and details.
The process of transforming the historic house into a bar involved using reclaimed wood and materials that were part of the property as much as possible in an effort to preserve the aesthetic of the Victorian-influenced design of the original structure. In the spirit of things beautiful and historic, the bar is decorated with several pictures of the hard-working women of Storyville, the red light district of New Orleans.
Today, the Blackheart features a wide selection of whiskeys as well as traditional and specialty cocktails, beer, wine, and cigars.