Chi'lantro — South Lamar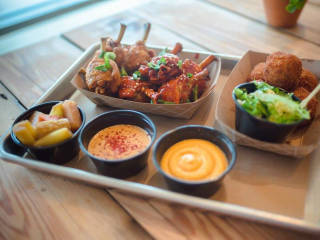 Chi'lantro brings together two beloved cuisines — Korean barbecue and Mexican — to create a hybrid taste of tacos, burritos and bowls that will have you thinking, "Why didn't anyone think of this before?" The Korean tacos and burritos are melt-in-your-mouth good, but the items that get the most talk are the kimchi fries, smothered in spicy pickled cabbage, carrots and onions.
The brick-and-mortar location of this popular foods truck opened to much anticipation in 2015.