Restaurant Congress (closed)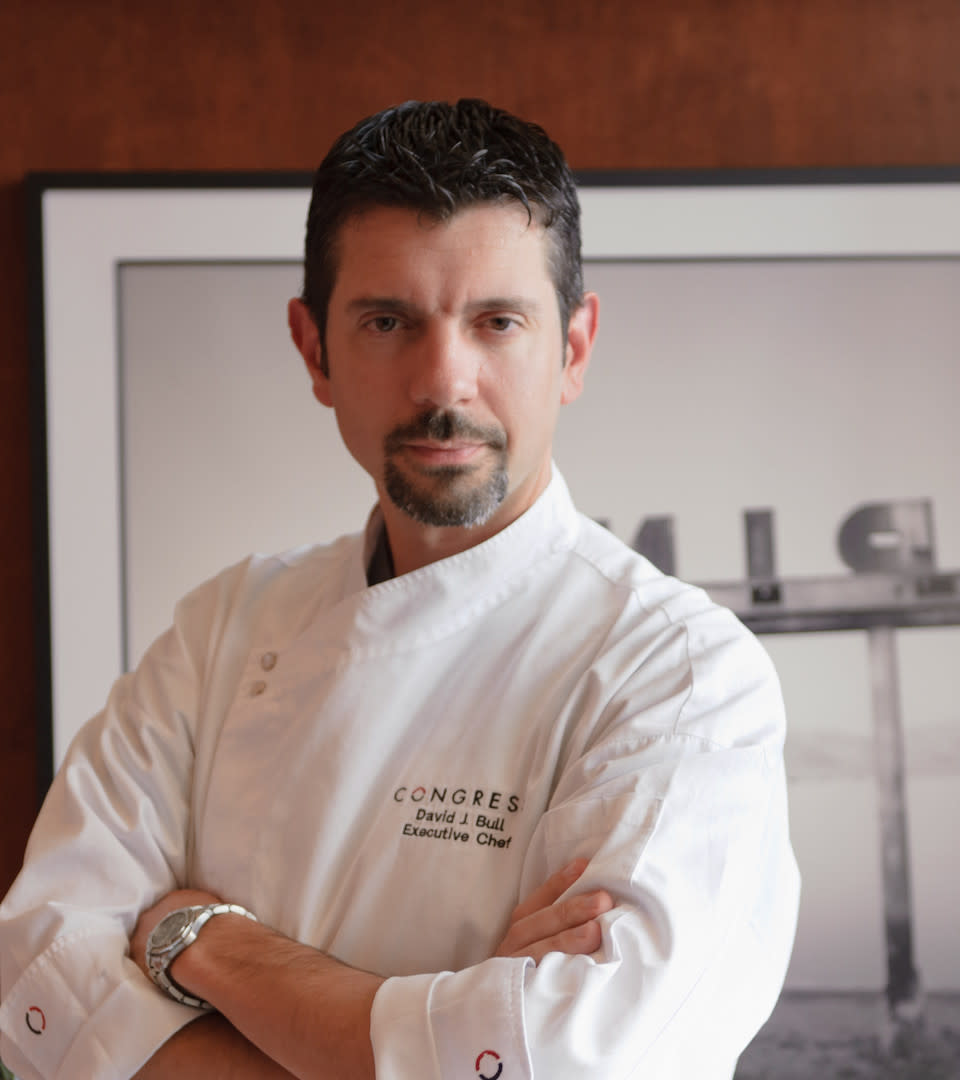 From the toasty, buttery frenchy-French bundt breads that arrive at your table fresh from the oven, to items such as tête à cochon and whiskey bacon on the evolving daily menu, Chef Bull never ceases to amaze.
It's not French, not American, not Italian, not nouveau, and certainly not someone else's boxed-in vision, but somewhere magically in between. The result is unequivocal palate-pleasing heaven, as well as a significant coup for the Austin dining scene. Simply judging from the petite dining room alone, swathed in off-white cushioned seating, booths and table cloths, you know you're in for an experience of gravity, if not purely precious.