Pappas Bros. Steakhouse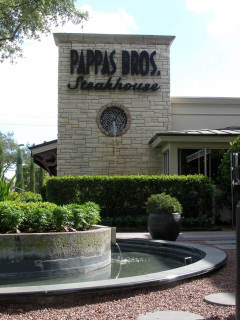 For all of Houston's diversity, this city still loves a great steak. No restaurant supplies a better classic steakhouse experience than Pappas Bros. The restaurant's commitment to quality is so legendary that not only does it serve in-house dry-aged steaks, scratch made sides, and luxurious seafood — but it also washes its own linens, tends to its own landscaping, and grows its own flowers.
The extensive wine program, overseen by three master sommeliers, offers the city's deepest list, especially when it comes to steak-friendly varietals like Cabernet and Bourdeaux. Still, there are deals to be had, and the talented staff will be happy to guide diners towards the best values.
Address
Pappas Bros. Steakhouse
5839 Westheimer Rd.
Houston, TX 77057
713-780-7352
Hours
Sun: Closed
Mon: 5 pm-10 pm
Tue: 5 pm-10 pm
Wed: 5 pm-10 pm
Thu: 5 pm-10 pm
Fri: 5 pm-11 pm
Sat: 5 pm-11 pm
Good to Know
Editors' Pick
Fine Dining
$$$
Valet Parking
Full Bar
Private Rooms