BookPeople presents Bryce Gilmore: The Odd Duck Almanac
All events are subject to change due to weather or other concerns. Please check with the venue or organization to ensure an event is taking place as scheduled.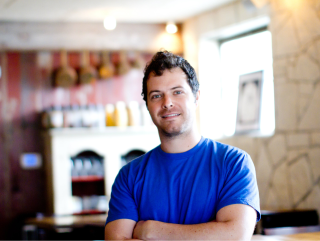 Part farmers' almanac, part community zine, and part cookbook, The Odd Duck Almanac is an annual publication that both documents and celebrates the creativity of the immensely talented folks behind award-winning and James Beard-nominated chef Bryce Gilmore's family of concepts – Odd Duck, Barley Swine, and Sour Duck Market.
Gilmore and editor Veronica Meewes will have a conversation about The Odd Duck Almanac. Guests can ask Bryce his favorite way to fry a duck egg and get a copy of the Almanac signed. Guests will also be able to try snacks made from a recipe in the Almanac during the talk.