Salvation Pizza presents an Amplify Austin Party benefiting Camp Glimmer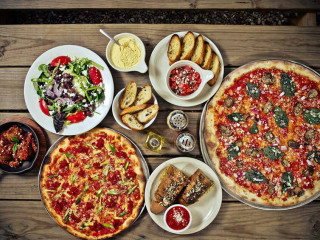 Giving back to the community is important to the guys and gals at Salvation Pizza, so the new Rainey Street location is hosting a special Amplify Austin launch party to benefit Camp Glimmer. Enjoy a complimentary keg from your friends at Salvation while you learn more about Camp Glimmer's mission to help kids go to summer camp.
Patrons who mention camp Glimmer from March 4-88 will receive 15 percent off their purchase, which will go towards Camp Glimmer.