Austin Playhouse presents The Real Thing
Many events have been canceled or postponed due to coronavirus concerns. Please check with the organization before going to any event.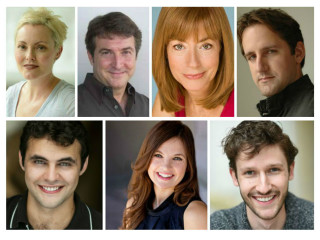 Austin Playhouse presents The Real Thing by Tom Stoppard.
Henry and Annie have fallen in love, much to the chagrin of their spouses, but their affair does not lead to domestic bliss. As Henry endeavors to break through his protective facade of clever quips, Annie struggles to remain faithful to her new husband. This backstage comedy evolves into a thought-provoking meditation on "the real thing" in relationships, politics, and art.
Stoppard combines his characteristically brilliant wordplay and wit with flashes of insight that illuminate the nature and the mystery of love, creating a Tony Award-winning play that challenges the mind while searching out the innermost secrets of the heart.