Austin Wine Merchant presents a Wine Tasting
All events are subject to change due to weather or other concerns. Please check with the venue or organization to ensure an event is taking place as scheduled.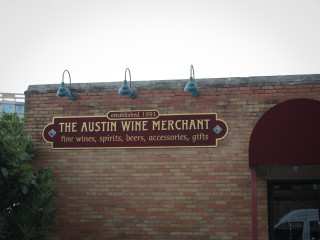 Perhaps one of Austin's best kept wine secrets, the Austin Wine Merchant offers weekly opportunities to learn about wine for free. Each Saturday from noon to 3 pm, the shop pours anywhere from three to five eclectic wine selections from around the globe. Selections are often focused on a particular brand, country or importer and can range from $8 porch sippers to $100 trophy wines — it all depends on the week's focus.
Check out the Austin Wine Merchant events webpage, subscribe to the shop's newsletter or like them on Facebook for updates on each week's selection.
Event Details
Where
Austin Wine Merchant
512 W. 6th St.
Austin, TX 78701
PHONE
Ticket Info
Admission is free.