The Braun Family Thanksgiving featuring Reckless Kelly
All events are subject to change due to weather or other concerns. Please check with the venue or organization to ensure an event is taking place as scheduled.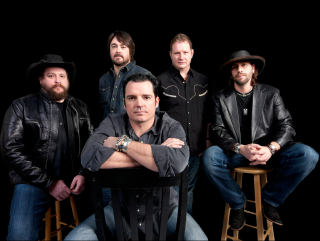 When Willy Braun — frontman and principal songwriter for Reckless Kelly — began writing songs for their latest album, he quickly found a theme emerging. "About halfway through writing this record, I noticed that almost all of the songs I was writing, whether they were songs about the road, life, or love, had something to do with traveling. It started as an accident and I decided to just go with it. Before we knew it, there was a definite theme."
Reckless Kelly, Muzzie Braun and Micky and the Motorcars are coming together to celebrate Thanksgiving as a family. Bring your family to add to the holiday celebration.