Cirque Italia Aquatic Spectacular
All events are subject to change due to weather or other concerns. Please check with the venue or organization to ensure an event is taking place as scheduled.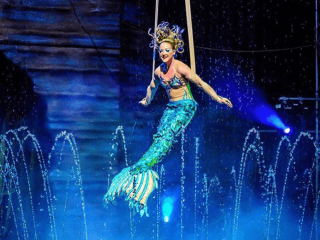 Cirque Italia presents Aquatic Spectacular, featuring a stage that holds 35,000 gallons of water as performers dazzle the audience with every move. Cirque Italia brings talented artists from across the world under the big top with performances that include unique aerial acts, hand balancing, contortionists, and more.