Landmarks presents Sound in Sculpture
All events are subject to change due to weather or other concerns. Please check with the venue or organization to ensure an event is taking place as scheduled.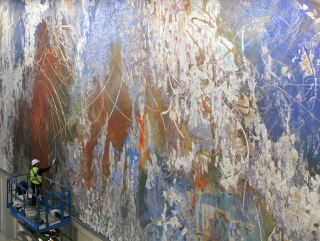 Sound in Sculpture is a showcase of original music composed and performed by students from the Butler School of Music inspired by works in the university's public art collection. Each premiere performance takes place against the backdrop of the site-specific work of art that inspired the piece.
Butler School of Music composers include Nicholas Perry Clark, Annelyse Gelman, Nathan Nokes, Tim Rogers, Monte Taylor, and Thomas B. Yee. The work of art is the mural Amistad América by José Parlá. The artwork has been commissioned or presented by Landmarks, the university's public art program.