Revelry on the Boulevard presents The Prisoner Wine Dinner
All events are subject to change due to weather or other concerns. Please check with the venue or organization to ensure an event is taking place as scheduled.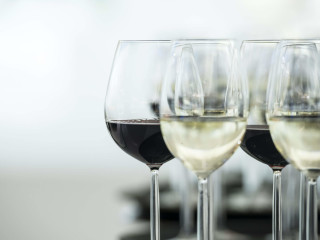 Revelry on the Boulevard will team up with The Prisoner Wine Company to present The Prisoner Wine Dinner, featuring wine and food pairings.
Menu:
First Course: Oysters paired with Unshackled Rosé
Second Course: NOLA Style BBQ Shrimp paired with The Snitch Chardonnay
Third Course: Signature Gumbo paired with The Prisoner Red Blend
Fourth Course: - Blackened Ribeye, Grilled Asparagus Salad, Crawfish Etouffee Mac & Cheese paired with The Prisoner Cab
Firth Course: Warm Chocolate Pudding, Vanilla Ice Cream paired with The Prisoner Red Blend