Tapestry Dance Company presents In Your Shoes
All events are subject to change due to weather or other concerns. Please check with the venue or organization to ensure an event is taking place as scheduled.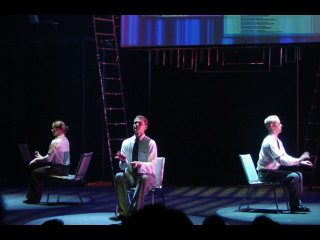 Whether we want to admit it or not, we are only one step away from losing our secure lives if we are indeed blessed to have one. All it takes is a missed paycheck, an illness, depression or insecurity that has no support from others, losing family, returning to a country you fought for but have no home or escaping from a home that is no longer …
When we see our homeless souls around us, we have to realize that there's a history attached to that humanity – one decision or event away from security, warmth, family and a home.
In Your Shoes takes a close look at five unique individuals in their present homelessness and returns to the reality that put them there. Our universal rhythms of life.