Clever Texas couple invents device that instantly chills wine and spirits
Great inventions reveal their value within due course, but there are those creations that tell their worth almost immediately, with a first look, image, or mere mention.
The Cold Cork, a malleable pouring device that instantly chills wine and spirits, falls into that category.
It seems like such a simple idea, but that's the thing about inventions, isn't it? Anyone can come up with an idea, but it's the ones that can execute that idea that make it to the finish line and etch their names in the annals of creative glory.
"I had come home from the grocery store, right at the onset of COVID, and I wanted to have a glass of wine that I bought, but it was already room temperature, and I didn't want to put ice in it," says Houston-based wine-lover and former healthcare worker Michelle Kurkiewicz. "So, we started doing some research and came up with the idea for Cold Cork."
Timing is everything, and because the nationwide pause caused by the COVID-19 pandemic offered Michelle, 33, and her husband Tyler, 30, plenty of free time, the dutiful duo was able to flesh out their labor of love.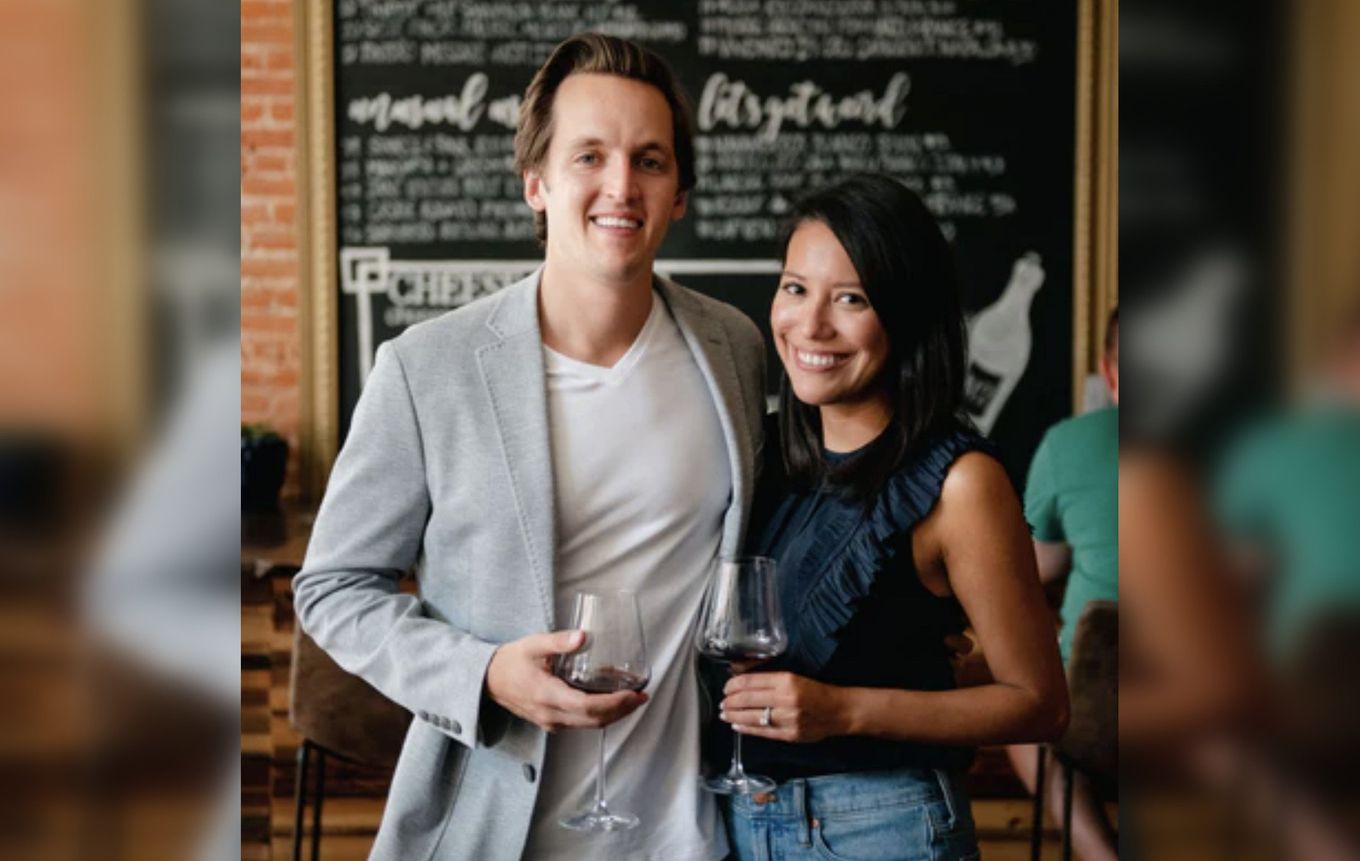 Tyler and Michelle Kurkiewicz came up with the idea of the Cold Cork. Photo via thecoldcork.com
As it turns out, Tyler, a mechanical engineer by trade, had recently purchased a 3D printer back in January 2020, so he was able to use it to build hundreds of prototypes in-house to eventually arrive at a final design, which is based on the couple's wedding champagne flutes.

So how does the Cold Cork work? Picture this: The wine-lover takes the Cold Cork out of the freezer (after a recommended 24 hours to thoroughly freeze), places it on top of the open bottle of wine and begins to pour.
As the liquid funnels through the stainless-steel coil, which is surrounded by a proprietary, food-grade cooling medium, the wine or spirits is chilled by 20 degrees in just 20 seconds.
To achieve the best results for red wine, pour the entire bottle through the Cold Cork into a decanter and enjoy.
And the best part? Not one part of the Cold Cork's signature process alters the taste or composition of the drink in any way.
-----
Continue reading on our sister site InnovationMap.